BIKESMART Level5/ Part2 (9-15 yr)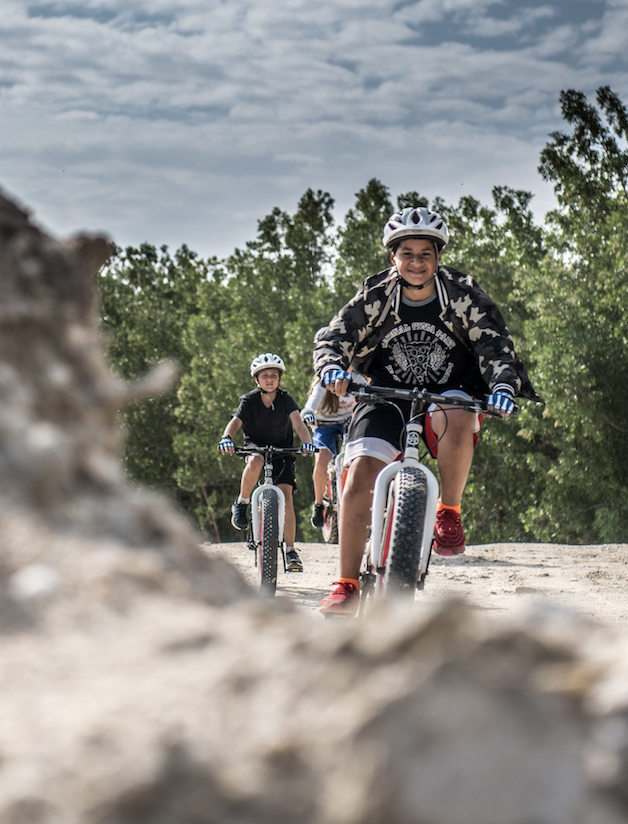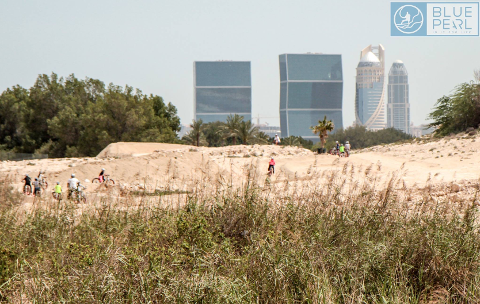 Duration: 60 Minutes
Product code: BIKESMART Level5/ Part2 (9-15 yr)
INDEPENDENT CYCLIST SKILLS course for 9-15 yr old children. The level consists of Part 1 & Part 2.
Learn to be an INDEPENDENT RIDER.
We're excited to be offering this BIKE COMPETENCY COURSE for all levels at our location in the DOHA SPORTS PARK!
This course has been running for schools and in our outdoor education camps and now due to popular demand are now offered to the public.
Our aim is to empower children 7year+ to become confident & independent cyclists in their environment in Doha over the 5 Level course on Mountain Bikes.
KEY LEARNING POINTS OF THE COURSE - what will my child learn in the course over Part 1 and Part 2?
1./ Bike maintenance L2
2./ Route Planning L3
3./ Advanced Road Safety
4./ Bike Course Part A.
Completion Certificate will be awarded to Children who have completed both Part 1 and Part 2.

Pre-requisite for joining - what skills does my child need to have to be able to join?
1./ 10-13 years of age, or minimum 4 foot 5 height

2./ Completed Level5/Part1 in the BikeSmart system
Code of Conduct for joining sessions
- Arrive 15 minutes before the session to allow to get ready and sign in
- Late arrivals (5 minutes into the session) will not be able to join due to missing the safety briefing
- Drop off and pick up by parents. Pick-up latest 10 minutes after the end of the session.
- Entry with Green Ehteraz only and in masks. Masks are worn on arrival, during safety briefing, during the theory part of the session and on departure. Masks are not worn during the ride.
- If sick please stay home. Children with flu like symptoms will no be able to attend the session.
- Blue Pearl is a CovidSECURE Company with all equipment sanitised and social distancing in place. Temperature checks will be conducted on arrival to sessions, those above 37.5C will not be able to join.
How to prepare, what to bring
- Comfortable sports gear (shorts/ leggings, t-shirt)
- Closed shoes
- Small backpack with water bottle for hydration (there are no bottle holders on the bikes for safety reasons)
- Sunblock
Joining with own equipment
When joining with own equipment participant is to have a Mountain bike with gears, no stabilisers. The bike is to be in good working order please note there will be no time for technical fixing before the session. Our team will do a quick road worthiness & safety check on arrival.
Participants must have own: MTB bike with gears, no stabilisers, own helmet.
Accompanying family members - pick-up and drop-off
For pick-up and drop-off please mark the name and phone number of the parent for our records.
Accessing the DSP outside of our sessions - Please note the DSP is a private fenced around area and has an entry fee of QAR 30/person which can be settled on location.
Booking & payment
Book online for each session and pay on location in cash.
When booking online the parent is to read and approve the Liability Waiver form.

Location map, parking
Entry to the location & parking, this is a couple of meters away from the track : http://bit.ly/2pbaoJa
Please note NO entry from the main entrance of the Doha Golf Club.
Liability
Blue Pearl and Doha Golf Club do not take responsibility for any damages or personal injuries occurring during the course. All parents are to sign a disclaimer waiver form prior to their children joining the course.
We recommend not to take valuables with you on the bike track, Blue Pearl and Doha Golf Club do not take responsibility for any loss or damage. Belonging are to be kept in the vehicles, with the parents.
Mobile phones and other electronic devices are not to be used during the lesson out of respect for the instructor and other students.
Facilities and accessible areas
Partcipants in the course have access to the bathrooms by the bike track.
The Golf Course is not to be entered for privacy and safety reasons.
Beverages & snacks
Beverages, snacks are sold on location by the Intercontinental at the Club House of the Doha Sports Park (DSP) for an extra fee. No food (no picnics) are allowed from the outside.
Cancellations, No-shows
- Cancellation up to 12 hours before session - If you are unable to join a session please cancel in email in reply to the booking email up to 12 hours before the session, to enable us to transfer spots to other children.
- No-shows - no-shows to a session will be charged upfront for the course fee on the next booking occasion