SUP YOGA BY M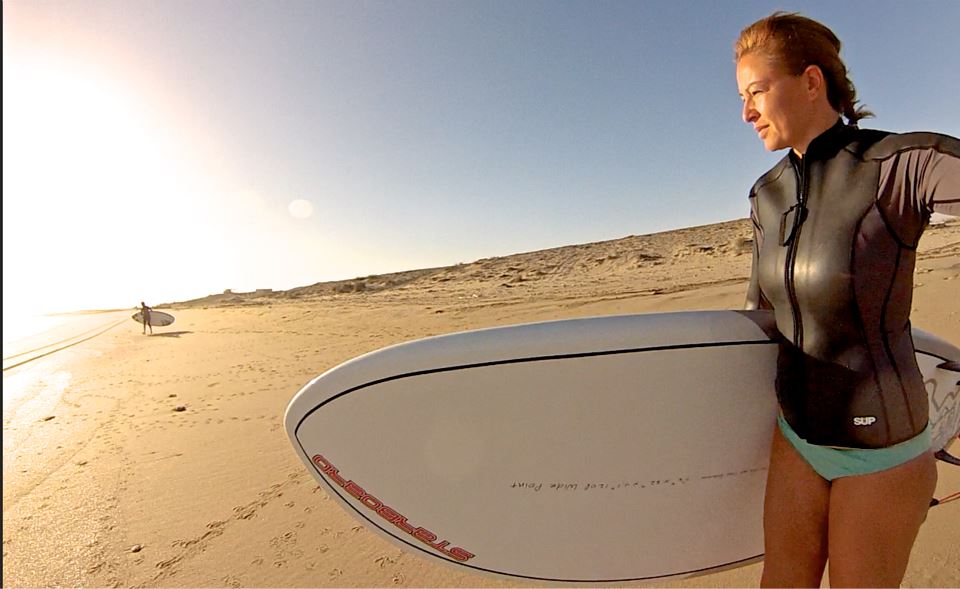 Duration: 60 Minutes
Product code: SUP YOGA BY M
Hatha yoga inspired sequences. Practice gently floating on the water with a new level of focus and balancing work. All in connection with nature, just the basic elements and you.
Every session is tailored to the skill level of the group, the weather conditions, time of day based on the principles of yoga. Breathing sequences, salty air & guided relaxation through regular practice promotes emotional balance, concentration and reduces stress levels.
Practicing on a constantly moving surface develops your focus, core strength and balancing skills given the activation of stabilising muscles not used in land-based activities.
We have found that the combination of SUP&Yoga benefits intense sports practitioners as well by increasing the range of movement, flexibility, core strength and balance.
Covid19 guidelines:



Online bookings only. All communication via email including cancellation requests and updates.
Show your Green status Ehteraz app on arrival. If sick please stay at home
Wear a mask on arrival, during safety briefing and once off the water.
Arrive 15 minutes early to enable preparation for session. Late arrivals will not be able to join the session.
Physical distancing of 2 meters at all times. Please follow the instructions of our staff at all times and follow the markings inside the base.
Booking with children: As per our policies during September 2020 bookings with children 10-14 years old can be made into SUP Basics sessions with accompanying parents with valid booking. We hope to go ahead with the programs for younger children soon; we can only do this once the circumstances enable us to, we follow government and Ministry of Education advisory and actions in this regard.


Bring your own hydration we unfortunately cannot provide water refill at this time. 1,5 liters per person recommended for one session
No special rates, discounts applicable or sale of Loyalty Cards until further notice. Due to our operations having been closed for the last 3 months following local regulations and Blue Pearl setting up and adhering to the newly set safety standards (such as smaller group sizes); to enable us to continue operating at the usual high safety and instruction level.


Details of your session
Safety: Blue Pearl provides all gear for participants in accordance with International safety standards. Including lights, buoyancy aids and International standard instructor to group ratio for a safe, professional touring experience.
Prerequisite:

swimming ability of 50 meters

Capacity: 8 participants per instructor as per international safety standards, all SUP & safety gear provided (solid SUPs and adjustable paddles)
Recommended age group: adults 14 years+
Photography: Blue Pearl does not commit to taking photographs in the sessions, our main concern and focus are your safety and enjoyment of the outdoors.
Location: Blue Pearl base in Porto Arabia, Marina Gate 22, The Pearl-Qatar. Free parking in the retail parking of La Croisette 22-23 just outside our marina gate.
How to prepare: Please wear appropriate gear for cultural considerations. Swimming gear, t-shirt/rashguard and shorts. Be prepared with a cap, sunblock and water for hydration, change of dry clothes.
Payment: exact cash payment, or bank transfer 3 days before the session
Group bookings: see below