AALIYAH ISLAND Flamingo Island SUP Explore (10-12km)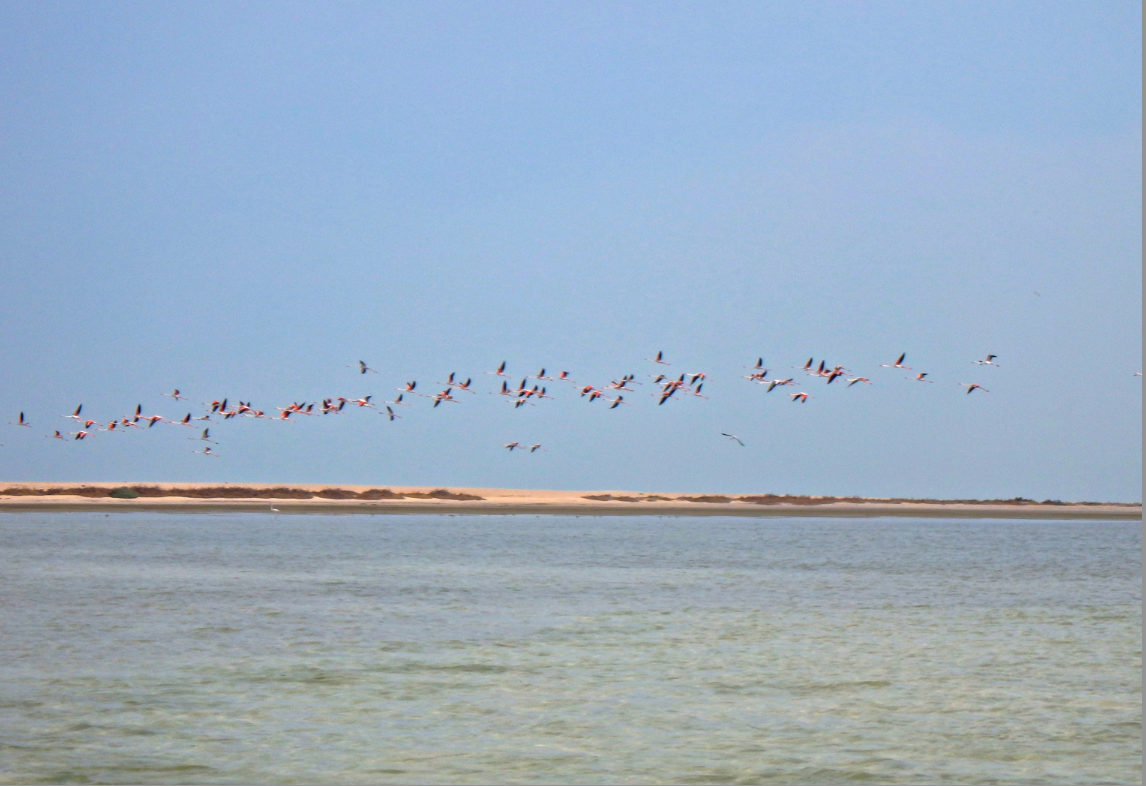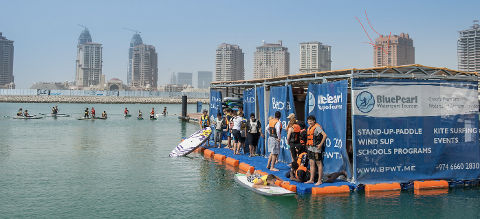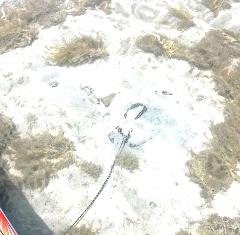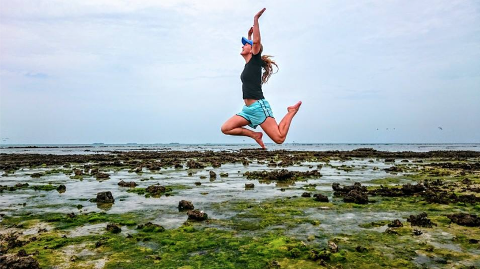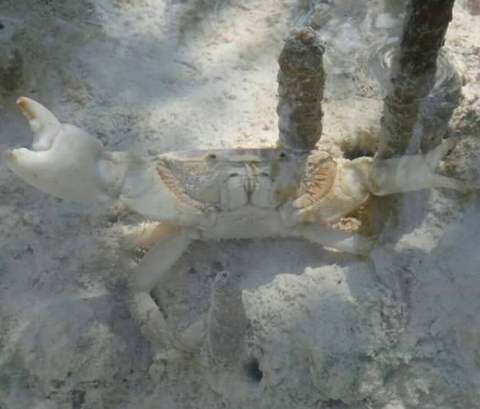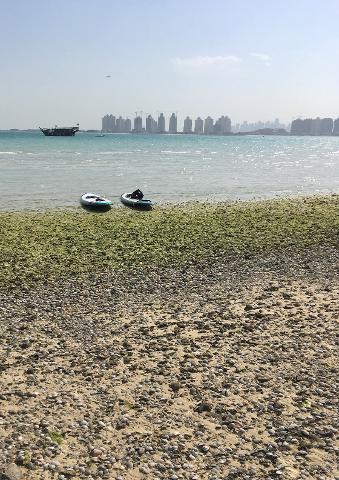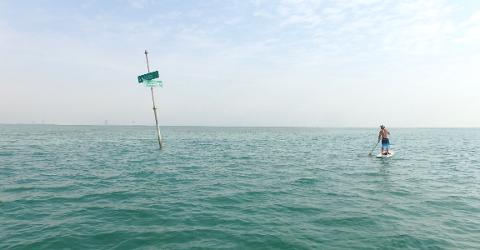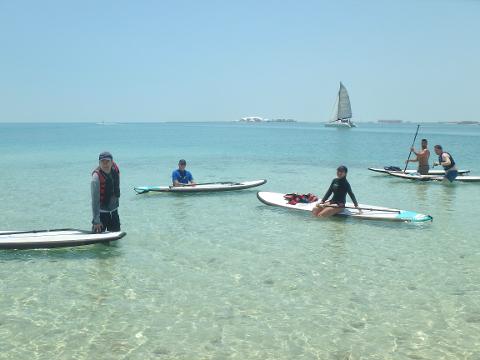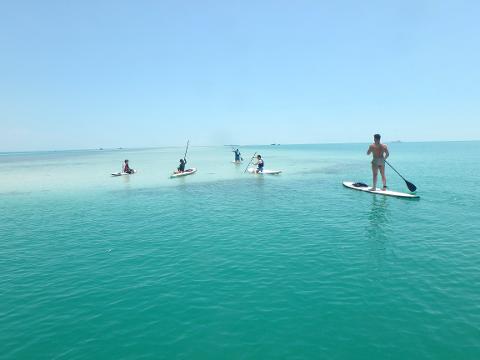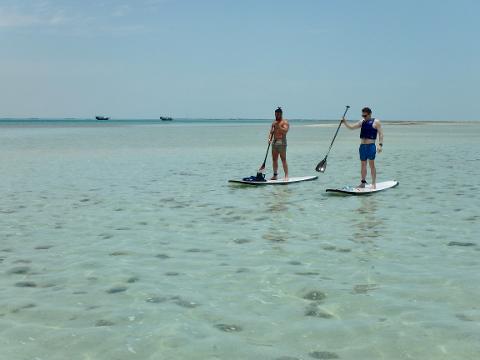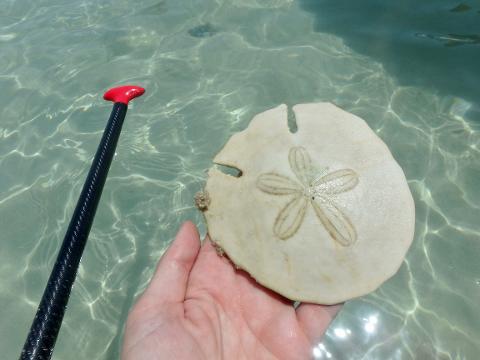 Durée: 3 Heures
Code produit: Flamingo Island SUP Explore (10-12km)
A favourite of our BLUE PEARL 'NATURE IN THE CITY' series. THE SUP TOUR IN DOHA TO SEE THE PINK FLAMINGOES.
10km from our based in Porto Arabia, Al-Aaliyah island is a bird sanctuary home to thousands of birds in the winter months. Chance of spotting stingrays, dugongs, dolphins, flying fish on the way.

Spotting the flamingoes, when reaching the island prone paddling to approach them in silence is a fantastic experience. The tranquility of the island, the crystal clear water and the marine life around the island is re-energizing and makes you fall in love with Qatar even more!

Distance: Intermediate+. Prerequisite for joining this paddle is to have completed SUP Level2 and Just Cruisin' 5km sessions with Blue Pearl due to the long distance, open water paddle to the island.

Being fully prepared will ensure a safe long distance paddle at an intermediate pace. Completing this paddle distance will make you a confident paddler with the curiosity to continue paddling and discovering Qatar further! We cannot wait for you to join us. Consult your instructor if you need clarifications.
Launch spot: Blue Pearl Experience HQ Porto Arabia Gate 22. https://goo.gl/maps/mxRUSNcYdrA2
Distance: 10-12 km
Duration: 3 hours
How to prepare:
Benefits:
This program will work your fitness and endurance. An opportunity to practice the efficient stroke technique, put some kilometres into your arms. Remember the more you paddle the more flawless and strong your paddling becomes.
We keep a medium pace for 2-2.5 hours with short hydration, cool-off and photo breaks, allowing time to recover and connect with your SUP friends. Our instructor will adjust your technique and provide tailored advice on the way, helping improve your skills from session to session.
DETAILS
Prerequisite: swimming skills of 50 meters, completion of SUP Level2 with Blue Pearl
Includes use of gear: 11' or 12' solid all-round and touring boards, adjustable carbon paddles
Capacity: 6 participants maximum.
Location: Blue Pearl HQ The Pearl-Qatar Porto Arabia Gate 22.
Recommended: for adults
How to prepare, what to bring:
- have a good night's rest before the day, to fully enjoy the session
- bring change of clothes, backpack or waist bag,
- be prepared with water for hydration (min 0.5L in winter/ 1,5L in summer),
- bring sunblock, long sleeve cotton shirt/ or rash-guard for sun protection, cap, sunglasses
- be prepared with your training watch and gps to track your performance